Saudi Arabia Changing Oil Exports to China and US as a Mix of Short-term tactics and Long-term Strategy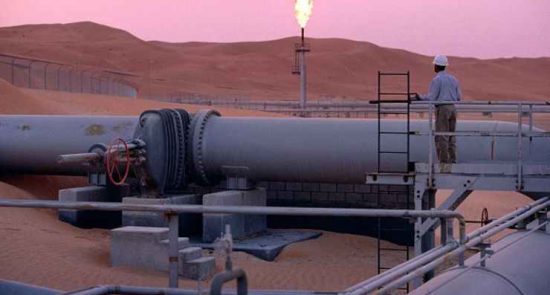 The Saudi Kingdom's crude shipments to China have doubled in the span of a year. During the same period, its oil exports to the U.S. have dropped by nearly two-thirds.
Ariana News Agency-
According to TankerTrackers.com, which tracks oil tankers and shipments based on satellite imagery and ships' automatic identification systems, Saudi Arabia exported a whopping 1,802,788 barrels per day (bpd) to China in July, compared to 921,811 bpd in August of 2018. By contrast, exports to the U.S. in July were 262,053 bpd, nearly 62% down from 687,946 bpd in August of last year.
U.S. sanctions on Iranian oil have helped the shift. Major Asian energy importers like China have been forced to shift business away from the Islamic Republic — OPEC's third-largest producer — and start buying more Saudi barrels to make up for that shortfall.
The U.S. is now more self-reliant than ever, thanks to its own shale oil revolution, which helped it become the world's largest oil producer by the end of last year.
But the numbers also signal a mix of short-term tactics and long-term strategy for the Saudis, industry experts told CNBC.