Israeli settlers storm Al-Aqsa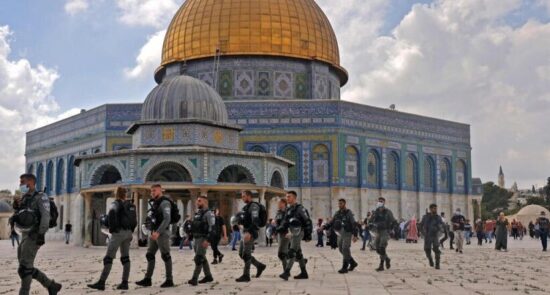 The Organization of Islamic Cooperation condemned the attack of the Zionist invaders on Al-Aqsa Mosque.
The Al-Quds Islamic Endowment announced that dozens of Jewish settlers attacked the Al-Aqsa Mosque again and provocatively walked into its premises and performed Talmudic ceremonies under strict security measures of the police forces.
The Organization of Islamic Cooperation strongly condemned the continued assault and harassment of Israeli settlers on Al-Aqsa Mosque during the holy month of Ramadan and the daily attacks against Palestinians in the West Bank.
These attacks are taking place while the occupied territories are witnessing a tense situation and demonstrations of thousands of Zionists against the judicial reforms of the Netanyahu administration.