Demonstration in Front of the French Military Base in Niger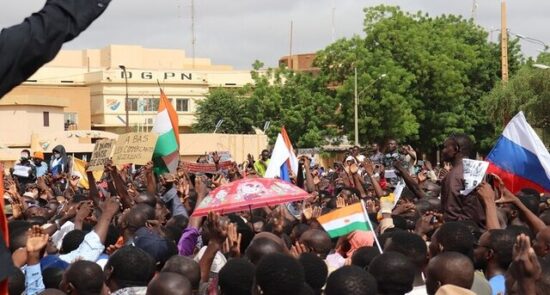 A significant gathering of Nigerien citizens assembled in front of the French military base located in the capital of the country, vocally demanding the withdrawal of French troops from their nation.
According to reports from Al Jazeera, the demonstrators expressed strong disapproval of France's stance, as well as that of the leaders of the Economic Community of West Africa (ECOWAS), regarding the military council (referred to as the coup council in Niger).
Both France and ECOWAS leaders have been vocal in their calls for the reinstatement of Niger's deposed president, Mohamed Bazum.