California shooting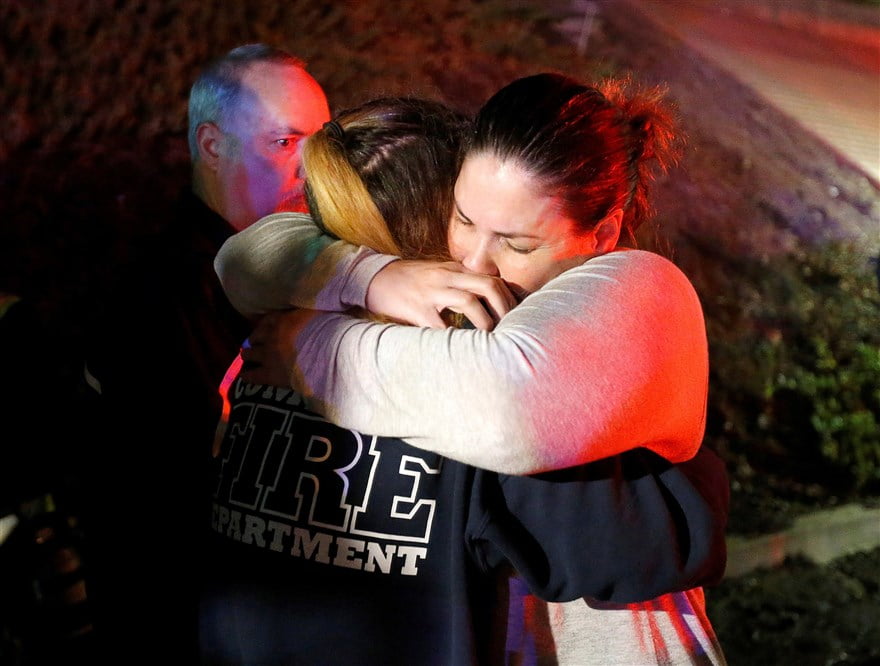 Ariana News Agency- People comfort each other after a mass shooting at a bar in Thousand Oaks, California on Nov. 8.
A Marine veteran clad in black and armed with a .45-caliber Glock handgun shot his way into a Southern California bar crowded with college students and unleashed hell before turning the gun on himself, officials said Thursday.
When it was over, 12 others, including a sheriff's sergeant who tried to stop the carnage, were also dead and many more were wounded.
— Ringo Chiu / Reuters