US-Taliban Peace Talks in Qatar Suspended, Arg Announced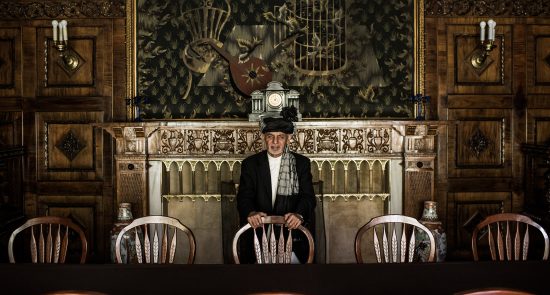 The Afghanistan government announced that the next US-Taliban peace talks in Qatar adjourned due to Qatar government's negligence in meeting the demands.
Ariana News Agency-
The Kabul Presidential Palace in a statement announced that the next US-Taliban peace talks in Qatar is suspended for unspecified length of time.
It is stated in the announcement: "The statement said that the government and the people of Afghanistan are committed to achieving a dignified peace and will continue their sincere efforts in this respect.
"After completion of preparations of the delegation for going to (Qatar), Qatar government sent a new list which was not balanced in terms of involvement of the people of Afghanistan and in other words it was a disrespect to the national will of the Afghan people and this is not acceptable to the people of Afghanistan," the statement said.
"A group of politicians at a meeting with President Ashraf Ghani agreed that the act by the Qatari government is not acceptable and they decided to ask the Qatari government to allow the attendance of the Afghan delegation selected by Afghanistan," the statement said. "As far as the government of Qatar could not practice our legitimate suggestion, the Doha conference was canceled."
The Afghanistan government designated a list of 250 members to attend the peace talks in Doha which was due to be held within the next three days but for the time being it has been suspended for some political disagreements.