'Jirga', a Film is being made with Hope and Fears in War-Torn Afghanistan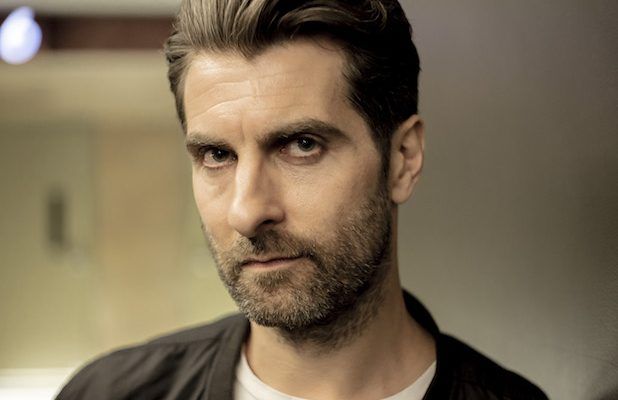 'Jirga' Actor Had to Sleep With Knife Under Pillow in War-Torn Afghanistan While Filming.
Ariana News Agency- 'Jirga' Actor Had to Sleep With Knife Under Pillow in War-Torn Afghanistan While Filming
Late at night in a little motel in eastern Afghanistan, Australian actor Sam Smith nervously stared at his door with a knife under his pillow and passport in his pocket. Smith was waiting for someone to barge in as gunshots rang outside.
This wasn't for a scene. This was the reality of shooting "Jirga."
"The film is a very mellow version of what actually happened in real life," Smith told TheWrap's Sharon Waxman at a Q&A on Monday following a screening of the movie. "Jirga," Australia's entry into the Oscar foreign film race, was directed by Benjamin Gilmour, and both he and Smith were in attendance for the screening.
The Story of US former soldier Mike Wheeler
"Jirga" is a drama that traverses the country of Afghanistan on location behind former soldier Mike Wheeler (Smith). Without knowledge of the language or culture, Wheeler enlists a local taxi driver (Sher Alam Miskeen Ustad) to take him to an Afghan family in a rural town. Wheeler is warned about the danger he will put himself in, but he insists on making amends after he regretfully killed the father of the family years ago while on duty.
The Shooting been contentious
The film and the complicated history behind the making of it have already made headlines. On Sunday "Jirga" won best "indie" film during Australia's equivalent of the Oscars, the AACTAs. With the win, questions began to arise on just how they shot the film in such a volatile place.
Gilmour said he had originally planned to film in Pakistan, but the Pakistani authorities refused permission to film at the last minute. With little money and waning hope, Gilmour moved the shoot to Afghanistan with just the actors and a camera he bought at a mall.
The intensity activates that creativity," Gilmour said of the circumstances of the shoot. "Get it done without getting killed."
The Director was asked to leave Afghanistan
Now in Afghanistan, Gilmour would soon get a call from the Australian ambassador to Afghanistan to leave immediately. He was informed that an Australian had recently been held for ransom and that they should try any way they can to move the shoot to Morocco.
They compromised. Gilmour would continue their shoot in Afghanistan — a two-month odyssey with only 20 days of actual filming — as long as the ambassador can send the U.S. satellite images of where they were filming. Among their many fears, Gilmour worried about them being attacked in friendly fire by mistake.