Iran Partially Reopens Capital as Coronavirus Deaths Hit One-month Low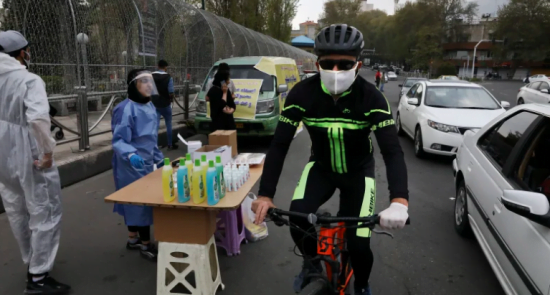 Iran has allowed some businesses in the capital Tehran to reopen as the country's daily death toll from the new coronavirus fell to 73, its lowest in more than a month.
Ariana News Agency-
So-called low-risk businesses – including many shops, factories and workshops – resumed operations in Tehran on Saturday, a week after reopening in the rest of the country, state television said.
Television footage showed health inspectors visiting shops and reminding a baker that he was required to wear a mask despite working near a hot oven. Others inspectors were seen controlling stores where employees handed out gloves to customers.
The reopening, announced earlier this month, came as official figures showed daily deaths from the new coronavirus fell to 73 on Saturday, the lowest since March 12.
That brought the total death toll to 5031, health ministry spokesman Kianush Jahanpour said. Saturday marked the fifth consecutive day with a death toll under 100 in Iran, one of the worst-hit countries in the Middle East.
The total number of people diagnosed with COVID-19, the disease caused by the new virus, reached 80,868 as the country recorded 1374 new cases in the past 24 hours, the spokesman said on state TV.
Meanwhile, Supreme Leader Ayatollah Ali Khamenei said in a fatwa, or religious ruling, that believers may abstain from fasting during the Muslim holy month of Ramadan if it threatens their health.