Covid-19 and Dip in Oil Revenue Do not Stop Saudi Arabia from Buying Weapons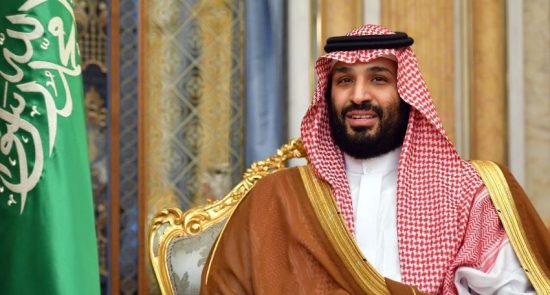 Saudi Arabia continues to shore up its weapons cache by buying from UK and US supplies despite announcing sharp austerity measures in part due to a dip in oil revenue due to the coronavirus pandemic.
Ariana News Agency-
"I was fully expecting there to be a cut, but the information from very senior levels and princes is 'no, we're not going to do it. In fact, don't come and ask me if your programme is going to slip, keep working hard at it, because we are just carrying ahead'," a western arms industry executive based in the Gulf told The Financial Times.
"We've got a large number of requirements popping in through the door."
The news comes as just last month the Kingdom announced sweeping austerity measures following a "sharp decline" of oil revenue due to Covid-19.
"It has been decided the cost of living allowance will be halted from June 2020 and VAT will be raised from 5 percent to 15 percent from July 1," Finance Minister Mohammed Al-Jadaan said in a statement released by the official Saudi Press Agency back in May.
Al-Jadaan insisted the measures were necessary to shore up state finances amid a "sharp decline" in oil revenue as the coronavirus pandemic saps global demand for crude.
The government was also "cancelling, extending or postponing" expenditure for some government agencies as well as the cuts on Vision 2030 projects, he added.
Two days after the announcement, the defence wing of Boeing had been awarded $2.6bn contracts to supply the kingdom with 1,000 surface-to-air and anti-ship missiles.