As Gaza Fighting Intensifies, Israelis and Palestinians Bury Their Dead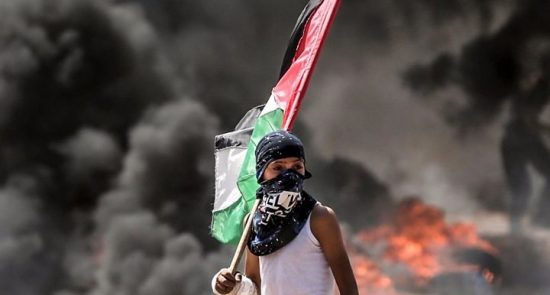 Fighting between Israel and Gaza escalated rapidly on Sunday in the worst combat since the last full-blown war in 2014, with Palestinian rocket and missile attacks killing four Israeli civilians and Israeli forces taking aim at individual Gaza militants.
Ariana News Agency-
New York Times– Gaza officials said the two-day death toll for Palestinians had reached 22. At least nine militants and as many civilians were killed on Sunday alone. The civilians included a pregnant woman, a 12-year-old boy and 4-month-old girl, health officials said.
The Palestinians said early on Monday that they had reached a cease-fire with Israel. That news appeared to be confirmed indirectly when the Israeli military on Monday morning lifted restrictions on citizens living near the border with Gaza, though schools in affected areas remained closed for the day.
The outbreak of violence appears to have begun on Friday, when a sniper wounded two Israeli soldiers, a violent but localized expression of Palestinian impatience with Israel's failure to alleviate dire humanitarian conditions in Gaza.
By Sunday, it had mushroomed into a display of firepower by both sides. The Israel army said Gazans had launched 600 projectiles in two days, with the territory's secretive armed factions letting loose hundreds of rockets that had long been hidden away in arsenals.
Howling air-raid sirens and buzzing smartphone alerts kept tens of thousands of Israeli civilians hunkered down in shelters. The country's Iron Dome antimissile batteries shot many — but not nearly all — of the incoming projectiles out of the sky as the Israeli military rumbled into action with jets, drones, tanks, artillery and attack helicopters.