Wolesi Jirga Members Set to Impeach Security Officials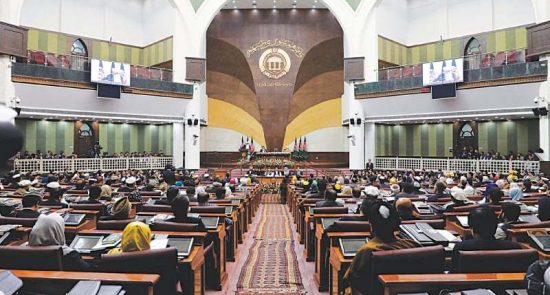 The Speaker of Wolsei Jirga announced the high possibility of security officials's impeachment by members in next week.
Ariana News Agency-
Mir Rahman Rahmani the speaker of the Wolsei Jirga announced that the parliament members will impeach security officials's in the following next week for their undesirable performance which is led to increased insecurity in Afghanistan's various provinces.
The Speaker said the impeachment is an item on the Parliament's agenda.
This happens while many parliament members have criticized the security official's performance in different area in Afghanistan.
Takhar member of the parliament Habibeh Danish condemned the security officials' close relations with local bullies and having issues with them which recently caused the terrible death of a young body without any judicial conviction.
Gholam Farogh and Eghbal Saafi are the two other Parliament members who criticized the performance of security entities which caused a wide range of insecurity in the country.