U.S. Draw Back Afghanistan Operations against Taliban as Peace Talks Conclude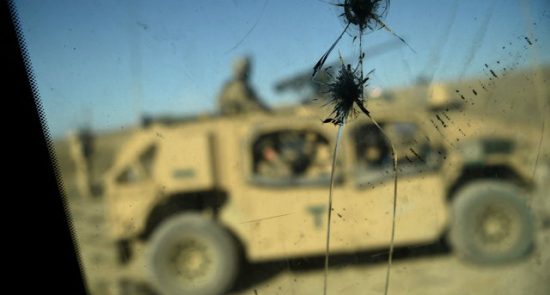 On the same day peace talks concluded between U.S. and Taliban officials in Qatar, U.S.-led operations against the militant group in Afghanistan have significantly planned for a potential withdrawal of thousands of U.S. forces from its longest conflict ever.
Ariana News Agency-
While a final agreement has yet to be reached between Washington and Taliban negotiators, Newsweek has learned from senior Pentagon officials that U.S. personnel have been ordered to limit nearly all offensive combat operations against the Taliban and cease advising the Afghan National Defense and Security Forces as the Trump administration proposes cutting U.S. troop strength in Afghanistan by nearly half to 6,000 as a means of finalizing "technical" details among Taliban leadership.
The withdrawal figure is subject to change, however, depending on the course of the ongoing conflict and the talks trying to end it, U.S. officials told Newsweek.
"The drawing down numbers are the powering projections but can change in the next hour," explained a senior Defense Department official, with knowledge of the current figures being considered. The source spoke to Newsweek on condition of anonymity due to Pentagon media regulations.
More than a week ago, The Washington Post, also citing unnamed U.S. officials, reported that an agreement between Washington and the Taliban resulted in the Pentagon accepting a final figure of 8,000 to 9,000 troops.
On Tuesday, U.S. Army General Austin S. Miller, the commander of NATO's Resolute Support mission and United States Forces – Afghanistan, rebuked what Defense Department sources told Newsweek about the alleged U.S. partnership changes with the Afghan government.
"This article is inaccurate and speculative, sighting unnamed sources who are likely as far from the subject as they are from Afghanistan itself," said Miller in a statement to Newsweek. "The characterizations of changes to our authorities and operations have no basis in face. We have no such orders and have made no such changes."
Nearly all offensive combat operations against the Taliban have been reduced for U.S. forces except in situations of self-defense or to aid fellow members of the NATO Western military alliance. Even Joint Special Operations Command was told to seek higher approval authorities for operations.