Turkey sent about a thousand tons of humanitarian aid to Afghanistan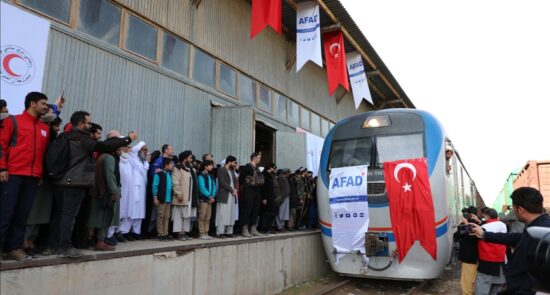 Ariana News Agency: Turkey announced the sending of one thousand tons of urgent humanitarian aid to the needy in Afghanistan.
Turkish media reported that the country's train with 62 wagons will travel from Ankara to Afghanistan and will reach Afghanistan after traveling about 4200 km.
Turkish officials say the aid is the third in a series of aid Ankara has provided to those in need in Afghanistan.
With the rise of the Taliban in Afghanistan, the situation in the country has deteriorated and national and international aid organizations have repeatedly warned of a major humanitarian crisis in Afghanistan.