Taliban: We do not seek to occupy Kabul / The occupiers must leave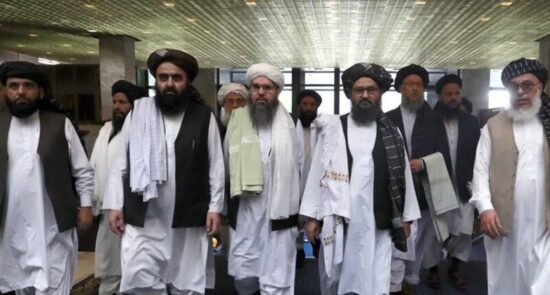 Ariana News Agency: A Taliban spokesman said that they were not seeking the capture of Kabul and were treating foreign troops as occupiers.
Taliban spokesman Soheil Shahin was quoted by the BBC as saying: "During the talks for a peace agreement in Qatar, we agreed with the Americans on the complete withdrawal of foreign troops from Afghanistan.
Soheil Shahin continued: "If the Americans want to maintain their military presence in Afghanistan under any pretext, our forces will definitely give them a resounding response; This decision is completely contrary to their commitments during the peace talks in Doha.
He added: "Any foreign soldier who remains in Afghanistan after the NATO withdrawal deadline in September is considered an occupier and his life will be in danger."
Referring to the political future of Afghanistan, the Taliban spokesman said: "The military occupation of Kabul and strategic areas ofAfghanistan is not the policy of the Taliban." If foreign forces remain in Afghanistan under any pretext, it is up to the Taliban leader to decide how to deal with them. The 20-year occupation of NATO and foreign forces in Afghanistan is over and they must withdraw their forces from the country.
Earlier, US officials said they planned to maintain about 1,000 troops to protect diplomatic envoys as well as Kabul International Airport in Afghanistan.