Shocking revelation of foreign crime in Kabul airport blast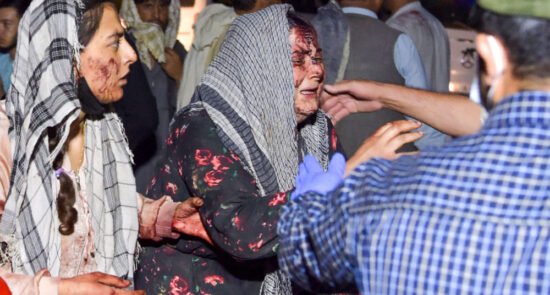 Ariana News Agency: According to eyewitnesses of the Kabul airport bombing, most people died not as a result of the suicide attack but as a direct firing by US troops.
Revealing the details of the Kabul airport incident, a local media outlet reported that most of the victims were killed by direct fire from US troops.
An eyewitness who helped transport the victims' bodies after the Kabul airport incident told the media that most of them were killed not by ISIS suicide bombers but by direct fire from US troops.
He added: "Some say that ISIL targeted these people from behind, but when I was examining the bodies, I saw that most of the bullets that hit the people came from height and hit the people on the head, neck and chest.
The eyewitness continued: "This shows that the people were crowded and there was no place to shoot and all the shots were fired by the Americans from a height"
A BBC correspondent in Kabul also reported that many people we saw said that their relatives were not killed in the blast but were killed by foreign troops in the post-explosion chaos.
Abdul Hamid, Mohammad Niazi's brother, who was at the airport with his brother, said: "I saw an American soldier as well as a Turkish soldier. The shots were fired from the bridges, from the towers, and from the military.
The BBC previously reported that many of the bodies of the victims were dumped in a municipal sewer next to the site of the blast.