President Ghani Visited Abu Dhabi Crown Prince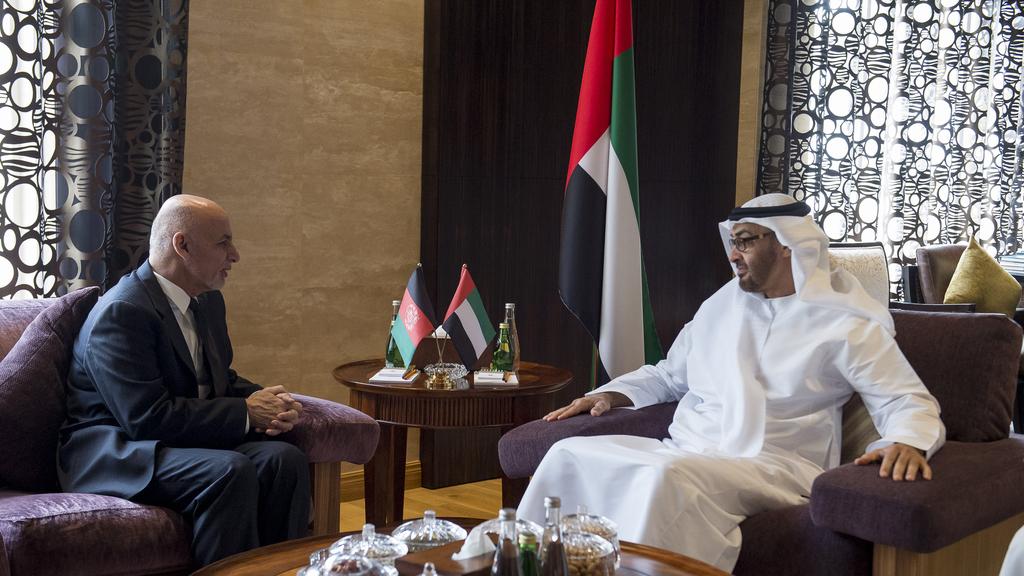 President Ashraf Ghani today as the head of a high-ranking government board left his country to visit United Arab Emirates.
Ariana News Agency-
As reported by the Arg presidential palace, Afghanistan President Mr. Ashraf Ghani today left Kabul to pay an official visit to Abu Dhabi.
In his trip, the President visited Mohammed bin Zayed the Crown Prince of Abu Dhabi.
Two countries signed a joint declaration of cooperation, six partnership agreement in cultural, religious, sport, mines, energy and agriculture fields signed at the presence of President Ghani and the Crown Prince of Abu Dhabi.
Two sides also reviewed ways to support reconstruction in Afghanistan, with Sheikh Mohammed emphasizing that the UAE, led by President Sheikh Khalifa, will continue to support the people of Afghanistan in all humanitarian and development fields. He also wished further development, security, stability and progress for the country.
President Ghani said that the UAE's efforts had contributed to the stability of Afghan families and humanitarian and development initiatives in many areas. He extended his gratitude and appreciation for these efforts.
The UAE is among the top 10 donors to Afghanistan and the humanitarian initiatives undertaken by the emirates are helping the country rebuild peace and prosperity