More than 80 Afghan Migrants Discovered in Truck in Bulgaria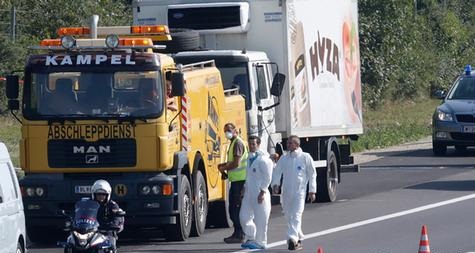 Bulgarian media reports indicate that over 80 refugees were found inside a truck in close proximity to Sofia. The individuals in custody have self-identified as Afghans.
According to Bulgarian media sources, the truck's driver managed to evade capture in the vicinity, but the search for the individual is ongoing.
The Bulgarian Ministry of Interior disclosed in early August that the police thwarted the entry of 46,940 undocumented asylum seekers from Turkey between June 1 and July 31. This figure starkly contrasts with the same period last year when security forces prevented 27,083 refugees from Turkey from entering Bulgaria.