Life-saving medical care for mothers in Afghanistan+ Statistics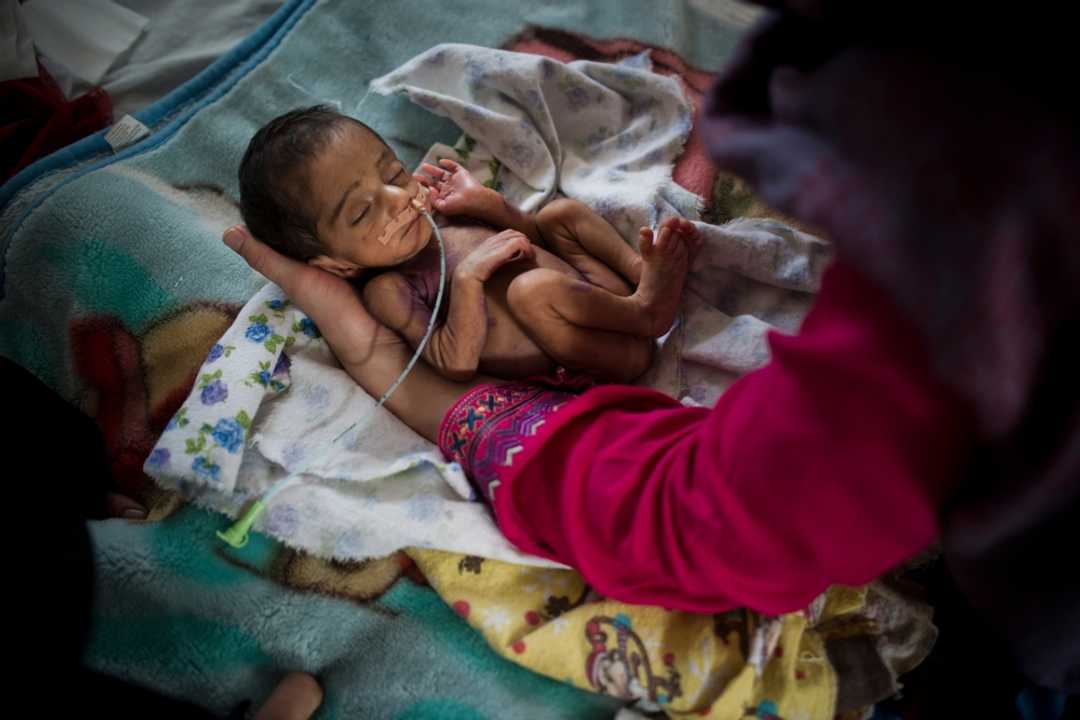 In Khost, Afghanistan, what should be an exciting time for women can in reality be the most dangerous.
Ariana News Agency- Nestled in a valley on the border of Afghanistan and Pakistan, Khost maintains a temperate climate that is contrasted by a harsh history of occupation and conflict — an ongoing reality for those that live there. The resulting instability has contributed to a lack of proper medical care and consequentially, some of the highest maternal mortality rates in the world.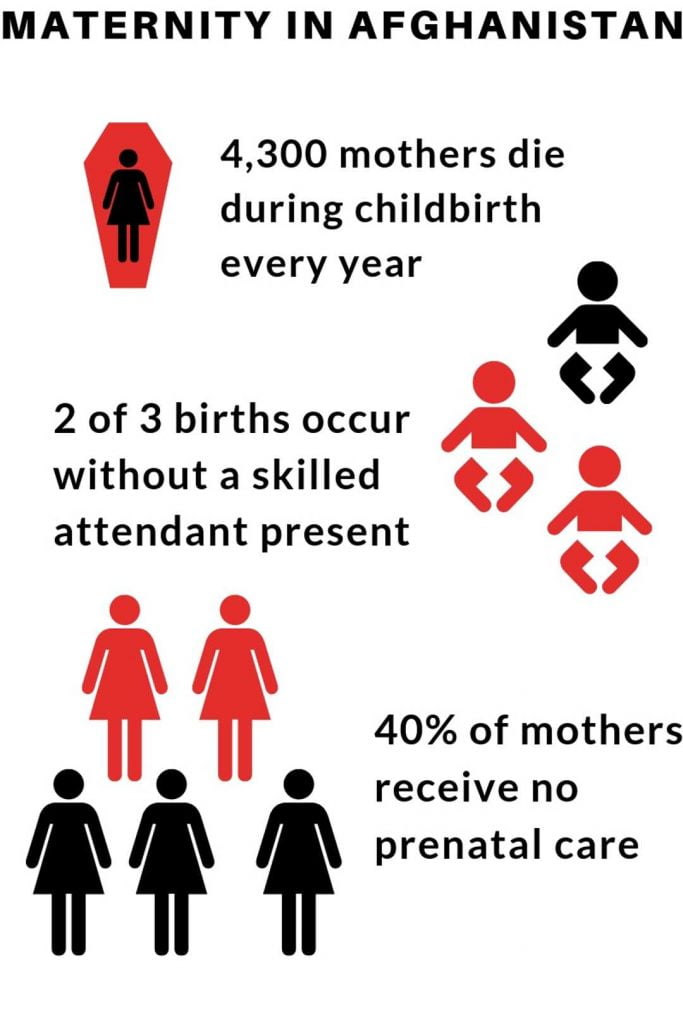 The statistics are staggering: About 4,300 Afghan mothers die in childbirth every year, two-thirds of babies are born without a skilled attendant present, and 40% of mothers receive no prenatal care at all.
With few options or resources available, many mothers choose to give birth at home, sometimes hours away from medical assistance.
"Once an emergency situation is recognized and voiced, women may then need to travel long distances on dangerous roads to obtain the urgent care they need," said Heather Gottlieb, an OBGYN recently stationed in Khost with Doctors Without Borders. "It is thus not surprising that Afghanistan is one of the most dangerous countries in the world for a woman to give birth."
"There [are] an estimated 396 maternal deaths for every 100,000 live births in Afghanistan," Gottlieb, originally from Quebec, continued. "By contrast, in Canada there are only 7 [maternal deaths] per 100,000 live births."
Sleiman Ammar, a Lebanese doctor who spent six months with Doctors Without Borders in Kabul, witnessed similar challenges. "With each woman giving birth to an average of 6.6 babies, the risks associated with not having access to health care are enormous," Ammar said.
Men and women like Ammar and Gottlieb are influencing change, and thousands of families are experiencing the benefits. Convenient and free care for mothers and their newborns can be the difference between life and death — a difference that Doctors Without Borders is committed to providing.
In 2012, Doctors Without Borders opened a maternity hospital in Khost, and in 2016 began supporting three health centers in outlying districts. In Kabul and Khost, specialists focusing on maternal and neonatal health are working to reduce mortality and morbidity for mothers and infants alike. The international NGO has been providing free, high-quality healthcare since 2002.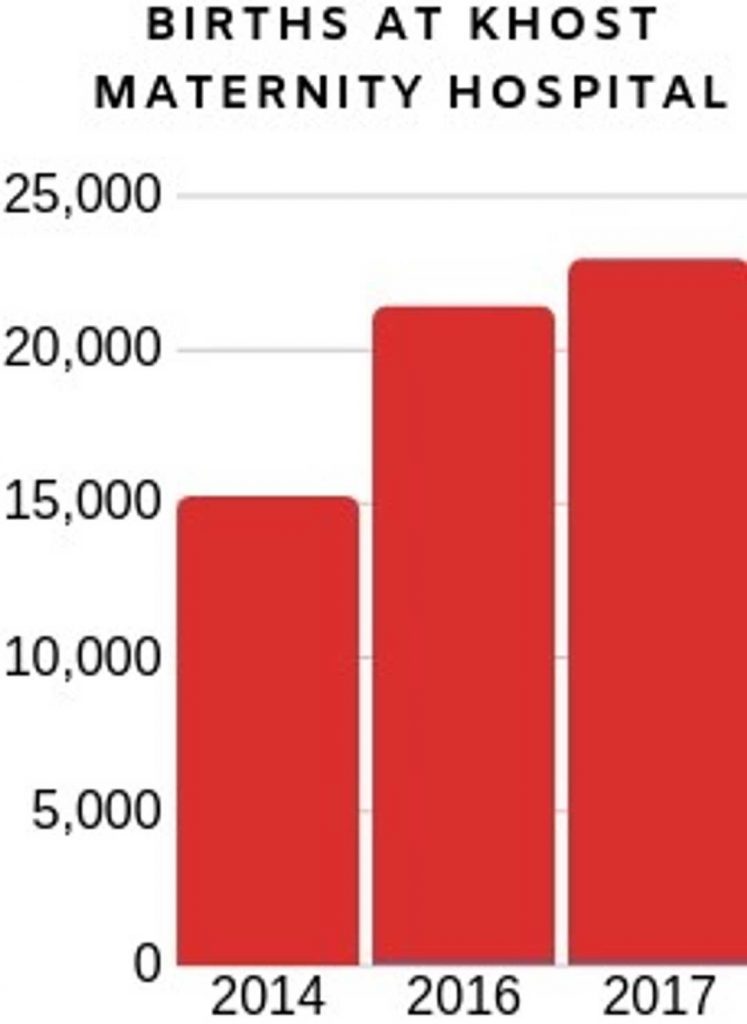 Doctors Without Borders brings medical experts from across the world together to provide safe havens where women can give birth, lowering their chances of miscarriage or death. In the Khost maternity hospital alone, the number of deliveries increased by 40% in two years. Last December, deliveries reached 1,905, an average of over 60 per day. Some days there are close to a hundred births, said Gottlieb, and "the numbers continue to grow."
More births in maternity wards mean fewer unsupervised births at home, and safer birth experiences for mothers and their newborns. It's a dramatic improvement, but challenges remain. Safety in a warzone is no guarantee: A Doctors Without Borders trauma center in Kunduz was hit by an airstrike in 2015 and has yet to reopen, and an explosion in Doctors Without Border's Khost facility injured six in 2012. These risks come on top of difficult and sometimes heart wrenching work, with high-risk labors occurring every day.
Severine Caluwaerts, an OBGYN from Belgium, recalled those she cared for in Khost, including a premature baby weighing under three pounds. "His mother is 17 years old and had high blood pressure with convulsions (eclampsia)," she said. "This is something you hardly ever see back home in Belgium, but here we see an average of one per week." Patients with eclampsia are high-risk, as are premature babies, but both mother and child made it through.
Caluwaerts also witnessed the birth of quintuplets. "We see a lot of twins … and triplets and [quadruplets, etc.]," she explained, which is often a result of pressure on women by their families to get pregnant rapidly and repeatedly once married. With fertility pills readily available next-door in Pakistan, she said, the medicine is often taken "without any medical guidance whatsoever."
In addition to expectations that women will stay at home, the burden of caring for large families has kept women from entering the workforce, and thus the medical field. This has contributed to a shortage that Doctors Without Borders is working to resolve by hiring and training local women.
"More than 400 national Afghan staff, mostly women, are providing the high-quality maternity services at the Khost maternity hospital," said Gottlieb. This team and teams across Afghanistan helped deliver more than 70,000 babies in 2017 [7], a number that accounted for nearly one in four births assisted by Doctor Without Borders globally.
Across Afghanistan, these incredible teams of doctors, midwifes and nurses — a combined staff of over 2,220 — actively save mothers and babies from loss of life and one another. "I realized how resilient the Afghan people truly are," Ammar said, reflecting on his time in Afghanistan. "After so much suffering and many years of war, death is really a part of life and they have learnt to cope with loss."
On the other side of loss there is life to be gained. If there is anything more satisfying than delivering healthy infants into the arms of new mothers, it's sharing this feeling with others and sustaining it through hard work, community and growth. That's exactly what Doctors Without Borders continues to do, so that mothers can experience childbirth as it should be: a beginning and not an end.