Khalilzad Says US, Taliban Reach Agreement 'in principle' on Afghanistan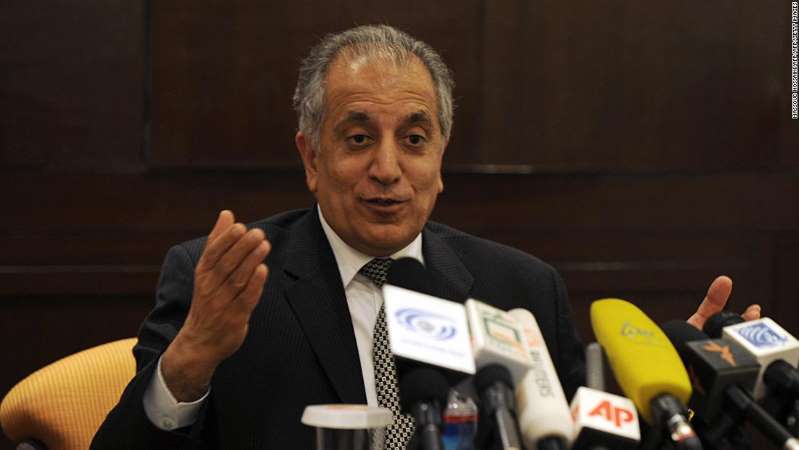 The Us special envoy for Afghanistan said Monday that the US and the Taliban have reached an agreement "in principle," pending final approval by the President.
Ariana News Agency-
Envoy Zalmay Khalilzad told Afghanistan's TOLOnews that a draft agreement will see the US pull troops from five bases across Afghanistan within 135 days as long as the Taliban meets conditions set in the agreement.
If the deal proceeds, the withdrawals could mark the beginning of the end of America's longest running war, a nearly 18-year conflict triggered by the terrorist attacks of Sept. 11, 2001, that has cost billions in taxpayer dollars and cost more than 2,300 American lives.
The agreement could lead to the gradual draw down of all of the almost 14,000 US troops in the country, fulfilling a longstanding goal and campaign pledge of the President's, just as the most intense period of the 2020 election campaign gets underway.
'In principle'
"Yes, we have reached an agreement in principle," Khalilzad said, according to TOLOnews. "Of course, it is not final until the US president (Donald Trump) agrees on it. So, at the moment, we are at that stage."
News of the agreement comes as violence has spiked in Afghanistan, with the latest attack occurring just hours after Khalilzad's interview. A car bomb targeted an Afghan police station in the capital Kabul on Monday, in an area close to the heavily fortified compound where many foreign embassies and international organizations are based,
At least five people were killed and 50 others wounded and taken to hospital, Interior Ministry spokesman Nasrat Rahimi told CNN.