Khalilzad has violated women's rights in the negotiations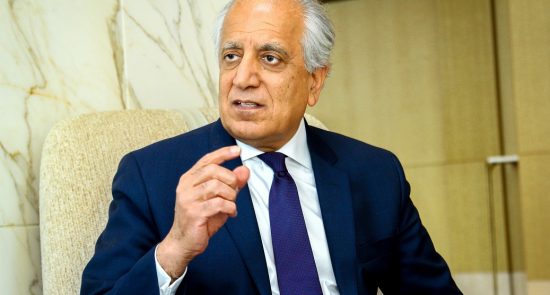 Ariana News Agency: Sen. Jane Shaheen, a member of the Senate Foreign Relations Committee, says that despite much emphasis, Khalilzad has ignored the rights of Afghan women in the Afghan peace talks.
A member of the US Senate Foreign Relations Committee stressed that he had initially asked Khalilzad to involve Afghan women in peace talks but he has ignored hese demands.
"Zalmai Khalilzad had the opportunity to prioritize the rights of Afghan women," Shahin said.
He added, "I have pressured him again and again about this. He stressed that 'we can not ignore who and what brought us here.'
Axius News Agency has reviewed Zalmai Khalilzad's mission as US Special Representative for the Afghan peace process and the Doha peace agreement with the Taliban.
One of the shortcomings of the agreement was that it did not provide any conditions for the protection of the basic human rights of Afghan citizens, especially women and girls.
Zalmai Khalilzad, who led the Afghan peace process, signed a peace agreement with the Taliban, paving the way for the withdrawal of US troops from Afghanistan; But this process created a catastrophe and led to the fall of the previous government.
The catastrophic US withdrawal from Afghanistan has been hailed as a historic international defeat and plunged Afghanistan into a deep humanitarian crisis.