Hanif Atmar Called International Communities to Rise against Taliban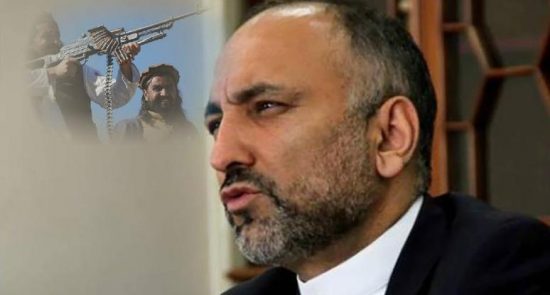 In the meeting Mr. Hanif Atmar yesterday had with Germany's special envoy the Afghanistan peace issue and strengthening Germany-Afghanistan bilateral ties have been discussed.
Ariana News Agency-
Mohammad Hanif Atmar the Former National Security Advisor and a trustworthy candidate for Afghanistan next Presidential Election yesterday visited Markus Potzel Germany's special envoy to Afghanistan. They have also discussed the illegitimacy of National Unity government and its legal end.
In this visit, Mr. Atmar also appreciated Germany's efforts in facilitating Afghanistan peace process and noted that Zalmy Khalilzad's attempt to bring peace to Afghanistan will pay off only through the dialogue between Afghans.
Mr. Atmar also asked the international communities to put Taliban group under pressures to bring end to their violence.
Mr. Potzel also considered the Afghan dialogue as positive and influential and said: "If Taliban group is not gonna negotiate with Afghan government officials they are better to continue the peace process through the afghan dialogue."