Germany Attempts to Take a Role in Afghanistan Peace Talks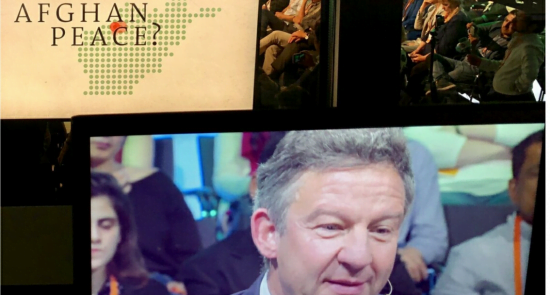 As US-Taliban peace talk's prolongs some EU countries like Germany attempts to play a role in order to facilitate the process. 
Ariana News Agency-
The German Minster of Foreign Affairs recently announced of holding a conference like Bonn peace summit and inviting the Taliban and Afghanistan officials to attend in order to facilitate the process of peace talks.
The Taliban and the government of national unity still haven't reacted to this announcement.
Aldo the Ambassador Markus Potzel the Representative of the Germany Federal Government for Afghanistan and Pakistan emphasized on the necessity of holding a direct peace talks between Afghanistan officials and Taliban delegates.
Potzel also acknowledged that for ending the Afghanistan's long-lasting war the two side must reach a political agreement, not a military solution.
"The measures that Zalmi Khalizad has taken are good and positive developments but withdrawing US forces from Afghanistan and stoping terrorist actions by Taliban groups in return are just the preliminary steps, while the peace talks should give both sides the chance to sit at the negotiation table", Markus Potzel also said.
Markus Potzel also expressed his country's full support to peace talk's process and emphasized that holding a peace conference potentially can lead to desirable results.
Taliban Demands for taking Power in Afghanistan should be cosidered based on a wide consensus
Markus Potzel believes that Taliban demand for reaching an independent power in Afghanistan must be taken into account based on a wide consensus or holding referendum to see if Afghanistan constitution should be amended or holding an election is needed.
Potzel also pointed out to Pakistan's positive attempts in peace talks and said that the country should take more serious steps to eradicate any terrorist activities in its soil.