Afghan Women's Football Sexual Abuse Admitted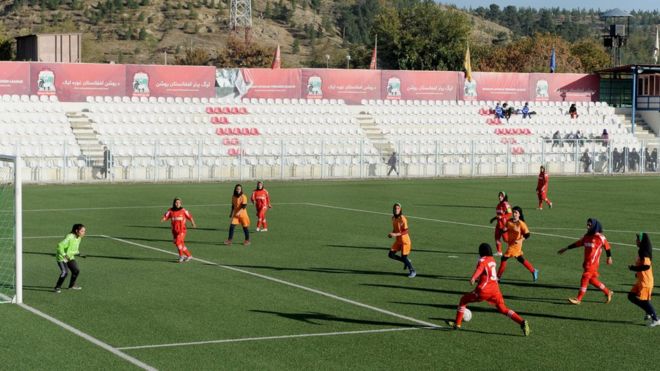 In post-Taliban Afghanistan, the women's football team was hailed globally as a symbol of the new freedoms enjoyed by the country's women.
Ariana News Agency- But now one of Afghanistan's top sports officials has admitted that female footballers – who defied hard-liners and militants by daring to take to the field in the first place – have been sexually abused. And it's not only football – he admitted the problem extends to other sports too.
Most women athletes are too frightened to speak publicly about alleged abuse by coaches and sporting officials. But several have now disclosed privately to the BBC what they have experienced.
The scandal has exploded in the last few days. On Friday, football's governing body Fifa said it was investigating claims made by women in the national football squad. The Afghan Attorney General's Office then announced its own investigation too.
On Monday, President Ashraf Ghani addressed the allegations head on, saying they were "shocking to all Afghans".
"Even if mere allegations cause our people to stop sending their sons and daughters to sports, we need to act immediately and comprehensively," he said.
Hummel, a Danish sportswear company, has pulled sponsorship of the Afghan Football Federation (AFF), which is at the heart of the allegations.
Sayed Alireza Aqazada, the secretary general of the federation, whose president Keramuddin Karim is among the accused, repeated previous denials. The women's stories aren't true, he said. No sexual harassment had ever been carried out against any female player.
But the furore is showing no signs of abating. Questions were asked in both houses of Afghanistan's parliament on Monday. Then Hafizullah Rahimi, the head of Afghanistan's Olympic committee, made a surprising statement to reporters in Kabul.