Wilkerson Blamed US Policies in Supporting UAE and Saudi Arabia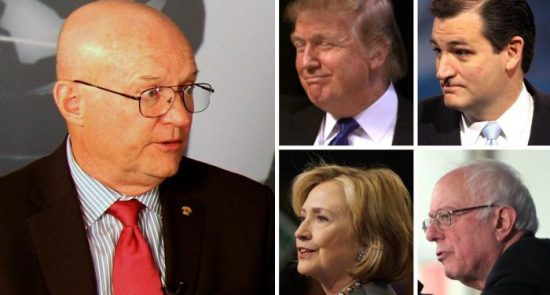 Lawrence Wilkerson, one of former US Secretary of State chief members lambasted US broad support of UAE and Saudi Arabia and condemned Mike Pompeo of endangering US National Security.
Ariana News Agency-
Lawrence Wilkerson a retired United States Army Colonel and former chief of staff to United States Secretary of State in his notes published by LobeLog lambasted US Policy in supporting the countries of UAE and Saudi Arabia.
Pointing out to Mike Pompeo's recent statements about Yemen war in which and called him 'liar' and considered him the real threat to US national Security.
Wilkerson critics came after Mike Pompeo lately in an interview with PBS channel on February 13 condemned Iran as the main cause of humanitarian crises in Yemen.
In his notes Wilkerson also denounced UAE and Saudi Arabia to unset a humanitarian war against Yemeni civilians and spent billions of dollars in 2018 to cover their atrocities but not achieved. Even the most prominent US advertising companies were not able to hide pictures of the scanty bodies of Yemeni children and attacks carried out on food stores in the country.
As also stated US has been supporting UAE and Saudi Arabia overwhelmingly as reports show that the US made weapons sold to Arab Nations has been reached to Al-Qaida forces.
"Pompeo tries to condemn Iran as the main cause of the Yemen war to pave the way of starting a war against the country. The nuclear deal which Trump pulled out from was a tool to confine Iran from reaching the nuclear power but the US withdrawal from the deal just paved the way for the country to reach powers and this will cost US consequence which losing its alliance will be one of them", Lawrence Wilkerson also noted.