Washington Post: Justice was not served on Jamal Khashgeji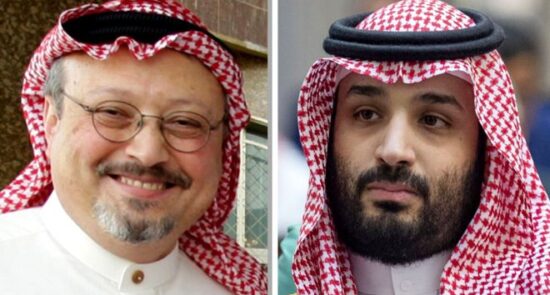 Ariana News Agency: The Washington Post wrote in its latest article that justice was not done for Jamal Khashgeji.
According to foreign media, the editorial board of the Washington Post published an article on the third anniversary of the assassination of Jamal Khashgeji, a journalist critical of Saudi Arabia in Istanbul, saying: Covered in black.
This article refers to the continuation of the tyrannical rule of Muhammad bin Salman, the Crown Prince of Saudi Arabia, and states that It is a good time to think about the duty of opposing an authoritarian government.
Jamal Khashgeji, a Saudi journalist, former editor-in-chief of Al-Watan newspaper and columnist for Washington Post, entered the Consulate General in Istanbul on October 2, 2018 for official purposes and did not leave.
The Istanbul Attorney General's Office announced in a statement on October 31, 2018 that Jamal Khashgeji had been strangled and killed in a pre-arranged plan immediately after entering the Saudi consulate in the city.