Pompeo to Visit Israel on Wednesday: China Likely to be on Agenda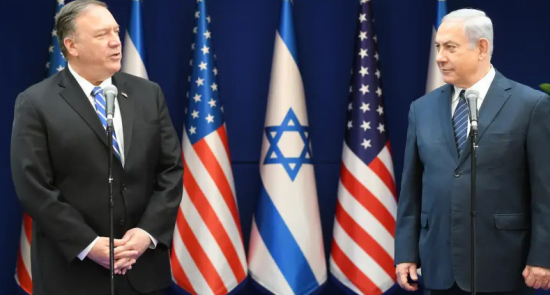 Whatever the economic benefits to be reaped from closer ties to China, the military and strategic alliance with the US is of paramount importance to Israel's security.
Ariana News Agency-
US Secretary of State Mike Pompeo is due to land in Israel on Wednesday. His visit coincides with the swearing in of a new Israeli government, breaking the country's year-long political deadlock.
The COVID-19 pandemic and moves toward annexing parts of the West Bank are likely to dominate Pompeo's discussions with both Benjamin Netanyahu and Benny Gantz. The thorny issue of US-China tensions is also likely to be on the agenda, along with Israel's position in relation to them.
The US is Israel's closest strategic ally. The two countries share democratic values and a belief in free and fair trade within a rules-based international order. In the Middle East – Israel's backyard – Jerusalem and Washington see eye-to-eye on many strategic and security issues. When it comes to dealing with China, however, the picture is less clear.