Palestinian official calls for fight against 'deal of the century'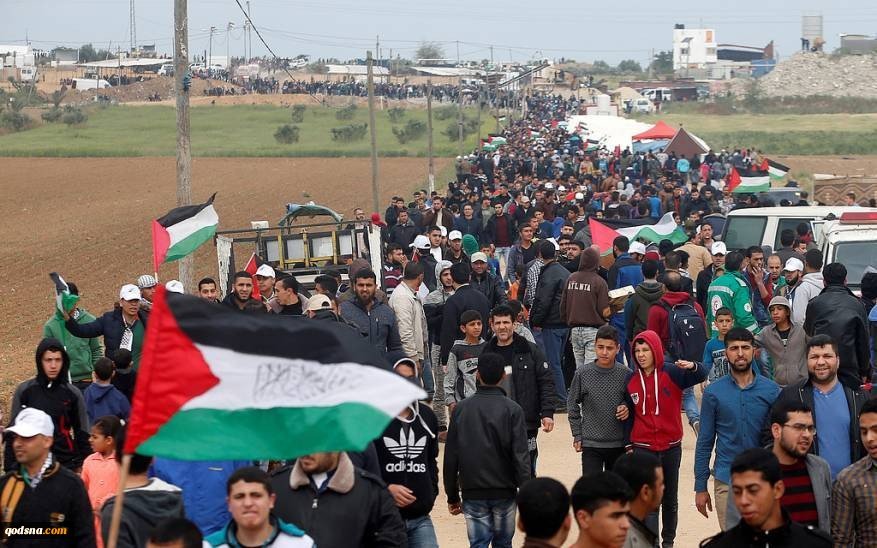 Time has come for the Palestinian groups to get united and counter US president's 'deal of the century' and the Arab reactionism, a Palestinian official said.
'Deal of the century' is stillborn and cannot sustain, Mahir al Tahir, member of Popular Front for the Liberation of Palestine, said quoted by Al Mayadeen TV channel on Saturday.
'Deal of the century' is a so-called US initiative to bring peace between Palestinians and the Zionist regime. It has been widely condemned because it has ignored the Palestinian nation's rights.
The deal was reportedly made in cooperation with and agreement of certain Arab countries according to which, Holy Quds will be recognized as the capital of the Zionist regime.
Rejecting the anti-Palestinian plan, al Tahir said Palestinians should be vigilant against the plots.
He added that certain Arab royal family members, due to their self delusion, think that they have found an opportunity for annihilating the Palestinian cause.
The stance taken by the Palestinian Authority against the deal is clear, but the Palestine Liberation Organization (PLO) has to take serious measures to end the disputes, the official said.
Saudi Arabia wants to fight Iran at Palestine's expense and through establishment of relations with Israel, al Tahir said, adding that the Saudi crown prince has made a strategic mistake.
Saudi rulers' bet on the Zionist regime will be pernicious, the Palestinian official stressed.
US President Donald Trump made a decision on December 6, 2017, to move the American embassy from Tel Aviv to Holy Quds.
Political figures and international organizations including the United Nations (UN) as well as all the European Union (EU) member states warned the US not to transfer its embassy.
On December 21, 2017, The United Nations General Assembly resolution on a motion to reject the US decision on the Holy Quds received 128 votes in favor and nine against.