Kim Received a Letter from Trump with 'Excellent Content'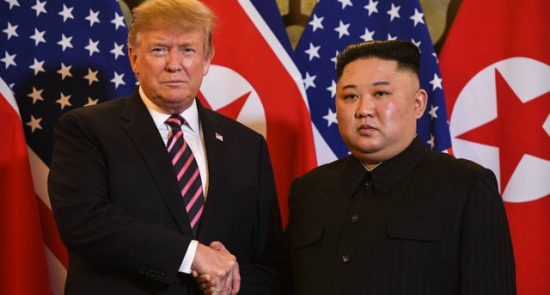 North Korean leader Kim Jong Un has received a letter of "excellent content" from President Trump amid stalled nuclear talks between Washington and Pyongyang, state media reported on Sunday.
Ariana News Agency-
Pyongyang's Korean Central News Agency noted that Kim had "said with satisfaction that the letter is of excellent content."
"Appreciating the political judging faculty and extraordinary courage of President Trump, Kim Jong Un said that he would seriously contemplate the interesting content," the agency added.
White House press secretary Sarah Huckabee Sanders said in a statement that "a letter was sent by President Trump and correspondence between the two leaders has been ongoing."
The letter's arrival comes months after negotiations over the denuclearization of the Korean Peninsula broke down in a February summit between the two leaders. The summit marked the second time Trump and Kim had a face-to-face meeting.
But the summit ended without any formal agreement.
The Trump administration has reportedly been calling for North Korea to abandon its stock of nuclear weapons before international sanctions are rescinded. But North Korea is looking for an approach in which gradual denuclearization is matched by concessions from the U.S., The Associated Press noted.
North Korea resumed testing of short-range missiles following the failed summit.
Trump said earlier this month that he received a "beautiful" and "very warm" letter from Kim.
"We have a very good relationship together," Trump told reporters, adding that Kim has "kept his word" and "that's very important to me."