How deadly has 2018 been for journalists?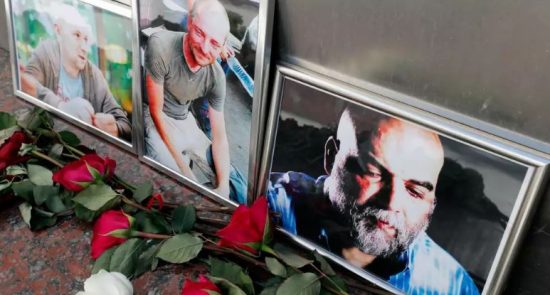 Reporters around the world are facing growing threats of violence, according to campaigners.
Ariana News Agency- Viktoria Marinova, a Bulgarian journalist, was found raped and murdered in a park on Saturday. The television presenter had recently covered a story about the suspected misuse of EU funds by businesses. The 30-year-old is the third journalist to have been murdered in Europe in the past year, following other fatal attacks on investigative reporters in Malta and Slovakia.
The killings have led campaigners to warn that press freedom on the continent is danger, as journalists face growing threats, intimidation and violence, in Europe and around the world.
And last week, Saudi Arabian dissident and Washington Post journalist Jamal Khashoggi disappeared after entering the Saudi embassy in Istanbul. His disappearance sparked concern among Turkish officials that the 59-year-old had been killed inside the consulate, although this has been denied by the Saudi government, who maintain that he left the building. Mr Khashoggi has lived in self-imposed exile in Washington for the past year fearing retribution for his critical views on Saudi policies.
How many journalists have been killed so far in 2018?
According to the Committee to Protect Journalists (CPJ), a New-York based organisation defending the freedom of the press, at least 43 journalists have been killed in 2018 so far. The figure includes those who died in the line of fire while covering conflicts or on dangerous assignments, as well as those who were murdered. Russian journalists Alexander Rastorguyev, Kirill Radchenko and Orkhan Dzhemal were killed in June while working on a story in the Central African Republic.
How many journalists were killed in 2017?
Figures released by the CPJ show that 46 journalists were killed in 2017. The victims included Daphne Caruana Galizia, a prominent investigative reporter in Malta, who was killed in a car bombing last October. Ms Caruana Galizia, who ran a blog titled Running Commentary, had written reports about the Panama Papers tax avoidance scandal. Slovakian journalist Jan Kuciak and his fiancée Martina Kusnirova were shot dead at their home outside Bratislava last February. Mr Kuciak had reported on Slovakian businessmen mentioned in the Panama Papers leak.