EU Countries to Revoke European ISIS Members' Citizenship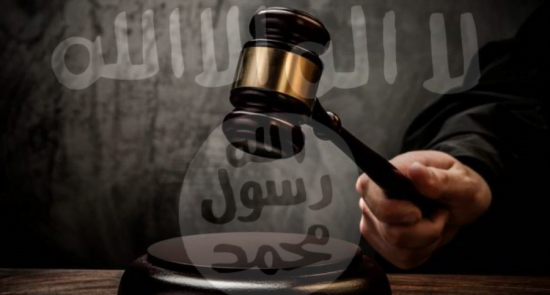 EU countries refuse to allow the ISIS members with EU nationalities back home and prefer keeping them in Iraq to put them on trial.
Ariana News Agency-
The Turkish invasion of Kurdish-held territory in northern Syria has caused concerns over the freedom of Jihadists prisoned by Syrian and Iraqi Kurds.
Marine Le Pen the French President of the National Rally political party encouraged France government to act like Denmark and refuse to allow entry of ISIS members with French nationalities who left the country to fight in Syria which their return will be like keeping grenades in the country.
Reports also say that the legal and judicial experts and representatives from six countries of Sweden, Germany, France, Belgium, Denmark and Netherland recently held a joint meeting with their Iraqi counterparts in Baghdad to discuss over idea rose up by Sweden to put European ISIS members on trial and punishment in Iraq and persuade Iraqi officials to accept the proposal.
Iraqi Foreign Minister Mohamed Ali al-Hakim considered the implementations of such proposal as doubtful and announced that his country will only carry out judicial prosecution for those ISIS members with Iraqi nationalities stating that the EU countries must carry out the same in the own countries.
The same problem for EU countries also exist with the European ISIS members prisoned in Syria which their trial process required to make reconciliation with Assad regime.