Amrullah's reaction to khaleelzad's comments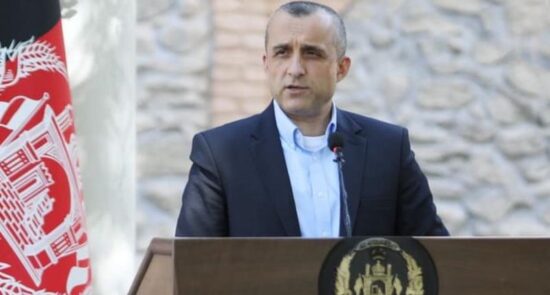 Ariana News Agency: The attack on school girls of Maktab Sayid al Shuhada is solely an act by the Taliban
KhaleelZad had said in the American congress that the Dashbarchi attack order was not issued by Taliban but by ISIS. Amrulla Salih confronted saying there is no evidence to prove Khorasan division of ISIS is not associated with Taliban.
Last week a suicide attacker killed more than 200 school girls in west Kabul. Like previous episodes the government of Afghanistan is insisting the attack was done by none other than Taliban, as no other terrorist group can operate in Afghanistan. But Taliban denies any involvement in the attack and says that it was done by the ISIS under the support of its Kabul office.
What is obvious is the blood of innocent people has been spilt in the country.