Taliban Spokesman: Some Progress Reached in US Talks, but We Insist on US Withdrawal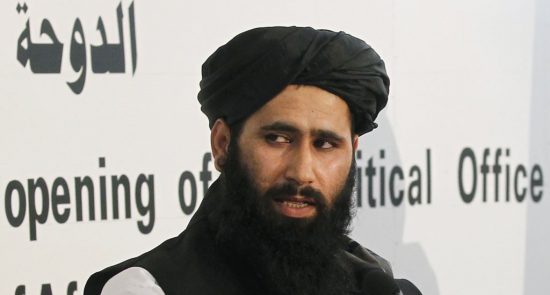 Zabiullah Mujahid, the Taliban group's spoke man announced that the bilateral talks between the two side reached some agreements.
Ariana News Agency-
The fourth round of US-Taliban peace talks ended after six days in Qatar through which some progresses achieved, according to annoncemed released by Zabiullah Mujahid.
The spokesman said the main issue during the peace talks process was the complete withdrawal of US forces from Afghanistan, but on this issue we didn't' reached the full agreement and two sides preferred to have more consultations with their other authorities and make the main decision in the next meeting.
"Since issues are of critical nature and need comprehensive discussions, therefore it was decided that talks about unresolved matters will resume in similar future meetings," Mujahid said.
As also reported the Taliban delegates have insisted on US troops withdrawal, unless no other agreements will be achieved.
The spoke man also rejected some media's claim over the agreement on ceasefire and the US 18-months deadline request to withdraw its forces from Afghanistan.