Guttierez: Afghanistan is facing a humanitarian catastrophe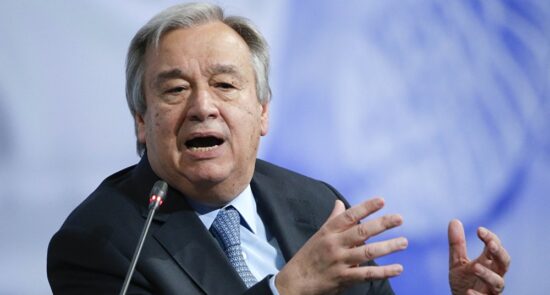 Ariana News Agency: Referring to the current situation in Afghanistan, the UN Secretary-General called for a humanitarian conference to help the people of Afghanistan.
The Associated Press reports that UN Secretary-General Antonio Guterres has issued a statement calling on the world community to provide humanitarian assistance to the people of Afghanistan.
According to the news agency, about 38 million people in Afghanistan are in urgent need of assistance, which is why Guterres posted a video message on Twitter calling for humanitarian aid to the Afghan people.
"Children, women and men in Afghanistan need help more than ever," Guterres said in the message. "I call for a humanitarian conference on September 13 (September 22) to discuss humanitarian aid to Afghanistan."
"Afghanistan is currently facing a humanitarian catastrophe," the senior international official added. We need the international community to support Afghanistan. I also call for unhindered access to humanitarian assistance to ensure that the people of Afghanistan receive the services they need. "The United Nations stands with the people of Afghanistan and supports it."
The United Nations needs $ 1.3 billion to continue humanitarian aid in Afghanistan, but only 39 percent of that figure has been raised.
According to UNICEF, more than 4 million children, including 2.2 million girls, have dropped out of school and some 300,000 have been forced to flee their homes.