Dozens Internal & External Rebels Killed in E. Afghanistan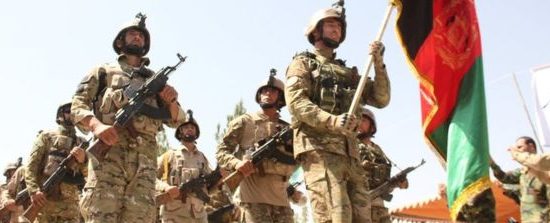 Dozens internal and external insurgents were killed following a series of air raids carried out by Afghan air forces in eastern Nangarhar province.
Ariana News Agency-
The insurgents have been targeted within the last 24 hours in various parts of Pacheragam district and Jalalabad city the provincial capital of the province.
Senior commander of Afghan national army in the east of the country told BNA correspondent, dozens anti-government militias including foreign nationals were killed during the attacks.
Four hideouts belong to the terrorists along with all military equipment have been destroyed, the source added.
According to another report, Afghan security forces by discovering and confiscating eight round of different type of mines succeeded to prevent several deadly blast in crowded areas of Nangarhar province.
No one was arrested accused of the foiled mine plantings.
Taliban fighters are responsible for the mine plantings, local officials in Nangarhar say.
M.A.Ansari