Turkey to deport nearly 600 Afghan migrants – interior ministry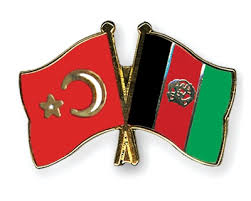 Turkish authorities will deport close to 600 illegal Afghan migrants in eastern Turkey back to Kabul this weekend, the interior ministry said on Saturday.
The Afghan migrants had crossed into Turkey through Iran due to "ongoing terrorist activities and economic troubles" in Afghanistan, the ministry said, and security forces had handed the migrants over to provincial immigration authorities.
It said deportation procedures had been completed for 591 migrants in the eastern province of Erzurum and that charter flights to Kabul would be arranged on Saturday and Sunday to send the migrants back.
"Following the completion of deportation procedures for illegal migrants in our other provinces, deportations will speed up and continue in the coming days," the ministry said in a statement.
Rights groups have criticised Turkey for deporting migrants back to conflict-torn countries, including Afghanistan, saying it was putting their lives at risk.
This week the Hurriyet newspaper reported that several thousand Afghan migrants had crossed into Turkey in recent months and had walked for days from the border to reach Erzurum.
Afghanistan has been ravaged by militant attacks this year, and the government has made promises to tighten security in the wake of an attack in central Kabul that killed around 100 people in January.
The attacks have undermined support for President Ashraf Ghani, who offered in February to hold peace talks with Taliban insurgents fighting to drive out international forces and reimpose their version of strict Islamic law.
The Taliban have so far shown little sign of accepting the offer of talks with the Western-backed government, which they consider an illegitimate, foreign-imposed regime, although they have offered to talk to the United States.
Reporting by Gulsen Solaker, Ece Toksabay and Tuvan Gumrukcu, editing by Ros Russell