Saudi Foreign Minister visits Pakistan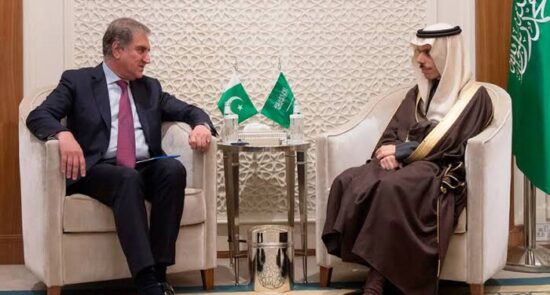 Ariana News Agency: According to the Nawa-e-Waqt newspaper dated 5/6/1400, Saudi Foreign Minister Faisal bin Farhan arrived in Pakistan on 5/5/1400 at the invitation of his Pakistani counterpart, Shah Mahmood Qureshi. He arrived in Pakistan for a three-day trip to meet with Pakistani officials and discuss the situation in Afghanistan.
Bin Farhan stated that Saudi Arabia has cooperated with Pakistan to establish security in Afghanistan and that Saudi Arabia's position with Pakistan on the Taliban has much in common.
This is while the National Security Advisor of Afghanistan; Hamdullah Moheb has recently accused Pakistan and its allies of interfering in Afghanistan's internal affairs and supporting the Taliban.
The Saudi foreign minister also spoke with Pakistani officials to offer the Americans an air base.