Sanaa protests against Riyadh's crackdown on Yemeni pilgrims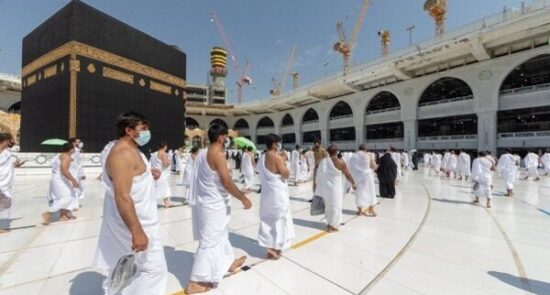 Saudi Arabia has not only attacked Yemen and laid siege on it but also has many strictures on the Yemeni Hajj.
"The Saudi regime has allowed only 11,000 Yemeni pilgrims to perform the Hajj this year," said Abdul Rahman al-Nami, director-general of the Hajj and Umrah section of the Yemeni National Salvation Government.
It has created many obstacles; Including the requirement of age under 65, having a passport issued from Aden (the center of the resigned Yemeni government under the auspices of Riyadh), and a 100 percent increase in the cost of Hajj so that the price is now 16 thousand Saudi riyals (about 4 thousand dollars)
Walid al-Wada'i, head of the General Directorate of Land Transport in Sanaa, also said that a plan had been submitted to reopen land routes to pilgrims but that the Saudi coalition had rejected it.
The coalition forced Yemeni pilgrims to cross nine Yemeni provinces and travel 1,400 km instead of the proposed 513 and 287 km routes.
Khalid al-Shaif, the director of Sanaa Airport, also stated that before the war against Yemen, 10,000 pilgrims were sent to Hajj through Sanaa Airport alone.
The issue of launching flights from Sanaa Airport for Hajj has not been raised in recent years as the Saudi coalition insists on closing the airport.