Russia: Western countries support terrorists in Syria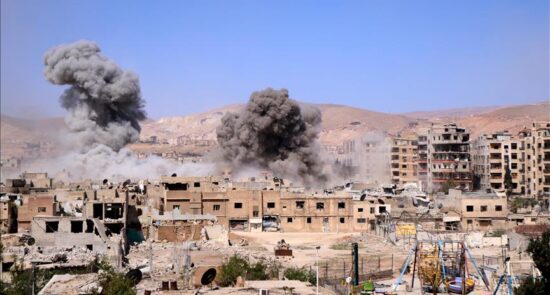 Moscow criticized the approach of the West in supporting terrorist groups in Syria.
Russia called the West a supporter of terrorist groups in Syria.
In his speech at the Security Council meeting, Dmitry Polyansky, the deputy representative of Russia to the United Nations, said: That western countries have repeatedly prevented the publication of a statement prepared by Russia in the Security Council to condemn Israel's airstrikes on the Syrian international airport.
Referring to the obstruction of the United States and its allies, he said: "We are sorry that we saw the blocking of our press release in the Security Council by the Western countries."
This Russian official also accused Western countries of supporting terrorism and added: They are trying to take advantage of terrorist groups in Syria to achieve their geopolitical goals.
We see that the situation on the ground in Syria is still tense. The presence of terrorists in this country has fueled this situation. The root of this issue is the West's approach to terrorist groups and their use for their purposes.