Guterres said "what we witness in Gaza is human suffering and severe destruction of vital infrastructure"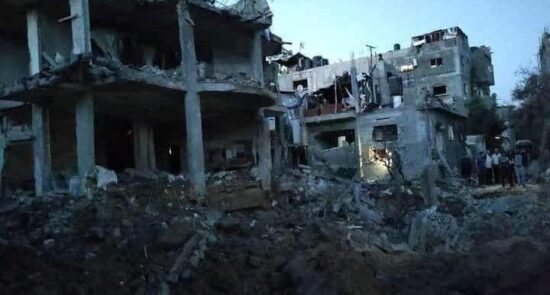 Ariana News Agency: United Nations Secretary General, Guterres expressed his concern regarding the situation in Gaza and asked for international assurances of financial resources and humanitarian aid.
These views are expressed in spite of the international protests and Israel continued its air strikes on Gaza that has killed and injured many including women and children.
The news sources state that Benjamin Netanyahu, the Israeli Prime Minister, insists on further attacks on Gaza. He is being backed by the western countries and has notified to the heads of the Israeli settlements neighboring the Gaza strip that military operations against Gaza will continue for few more days.