The Worth of a Girl, The Tragic Story of Somaya in Afghanistan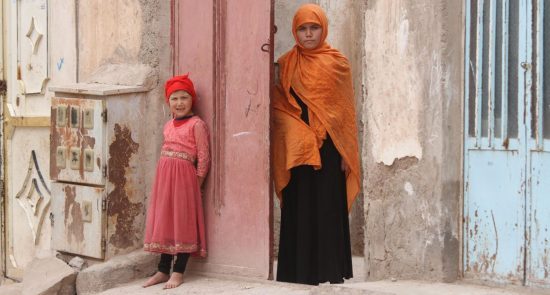 What does a child bride bring to a marriage — a dowry, social status, domestic labor, business connections? What is her value to two families, the one she leaves and the one she joins? And what is the cost to the girl?
Ariana News Agency-
Somaya was 13 years old and finishing seventh grade in Herat, Afghanistan, when her father sold her for 250,000 afghani ($3,300) to marry his relative's son.
She moved into her new husband's family home, she says, and her father then spent much of the money on her bedding, clothes and jewelry. When Somaya asked if she could go back to classes, she says both her mother-in-law and husband beat her.
"I kept telling them that I wanted to go to school," Somaya says. Like many Afghans, she uses only one name. "But my in-laws told me, 'If you go to school, who will do the house chores? We bought you.'"
About 650 million children and women alive today were married before age 18, roughly 17% of the global female population, according to UNICEF. In a yearlong project, Voice of America set out to meet child brides from Albania to Pakistan to Tanzania, putting faces and voices to a practice that the United Nations is trying to eliminate by 2030.
Ending child marriage is pivotal to improving global health, eliminating poverty and expanding human rights, UNICEF says. Married teen girls are often physically abused, and their lives of chores and childbearing perpetuate centuries-old cycles of gender inequality in their communities.
The leading causes of death for girls ages 15 to 19 are complications from pregnancy and giving birth, according to the World Health Organization. Babies born to girls younger than 18 also have higher risks of death and stunting.
Early marriage doesn't happen in only one region or in one religion. The U.S. state of Missouri raised its minimum legal age for marriage to 16 just last year. Couples from neighboring states have long crossed into the Midwestern state to wed, often because the girl was pregnant and the baby's father feared prison for statutory rape.
In northern Nigeria, where more than 65% of girls are married before they turn 18, according to Girls Not Brides, a London-based partnership of more than 1,000 organizations working to end child marriage, the Islamic terrorist group Boko Haram reportedly rewards its young militants with wives.
On Lombok, a lush island east of Bali in Indonesia, a girl who's still single at 16 shames her whole family.
"People tend to think that this is an issue that affects a couple of hundred girls in small villages around the world," says Lakshmi Sundaram, who was executive director of Girls Not Brides from 2012 until earlier this year. "It's happening everywhere. It may look a bit different in different places, but it is a universal issue."
The term child marriage refers to formal marriages and informal unions in which a girl or boy lives with a partner as if married before the age of 18. An informal union is one in which a couple live together over time without a formal civil or religious ceremony.
Despite the crushing consequences, more than 12 million girls a year still marry by age 18, according to UNICEF. They are often forced into a union because they may be valued by parents and others in ways that impede the basic right to grow up, get an education and make their own choices.
The practice overwhelmingly affects girls from poor and rural areas, where child marriage is an ingrained cultural practice that some people see as protecting women with limited options.