What Lies behind bin Salman's Trip to Pakistan? Money for Missiles?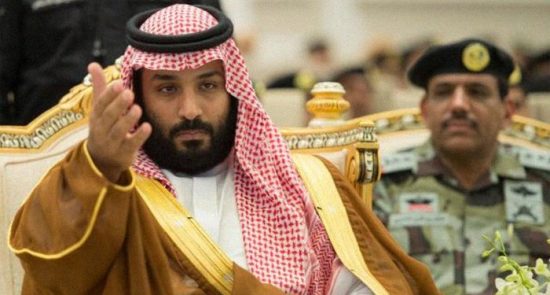 Out of the public view, access to Islamabad's nuclear and missile technology could be the main agenda item for a bilateral meeting whose reported purpose is financial support.
Ariana News Agency-
In early February, Saudi crown prince Muhammad bin Salman plans to visit Pakistan, but his reasons for doing so may touch on potentially worrisome proliferation activities. The trip's avowed rationale is Gulf financial help.
Three weeks ago, Crown Prince Muhammad bin Zayed of the United Arab Emirates visited Islamabad and promised $3 billion in assistance, while Saudi Arabia deposited the first $1 billion of its own $3 billion cash pledge.
The kingdom is now expected to announce an agreement to invest in a new $10 billion refinery in the remote Pakistani port of Gwadar, which is being developed with Chinese funds. Such generosity will likely spare Pakistan from resorting to an IMF rescue package, which would include politically difficult fiscal changes to alleviate its foreign exchange crisis.
But behind the scenes of these economic discussions lie potential new developments in Saudi-Pakistani understandings on nuclear weapons and missiles. Saudi oil is rumored to have financed the initial development of Pakistan's uranium enrichment plant in the 1970s, and Riyadh is believed to view Islamabad as a potential quick source of atomic bombs if it ever feels sufficiently threatened—last year, for example, the crown prince told 60 Minutes, "Without a doubt, if Iran developed a nuclear bomb we will follow suit as soon as possible." Apparently, Pakistan is now supplying the kingdom with technology for nuclear-capable missiles as well.
This year's visit comes amid heightened concerns of potential Saudi missile cooperation with both Pakistan and China. Beijing first supplied the kingdom with missiles capable of reaching Tehran and Tel Aviv in 1987; according to satellite imagery analysis reported by the Telegraph in July 2013, Saudi missiles were aimed at both cities.
These liquid-fueled weapons are now effectively obsolete given their forty-year-old technology and cumbersome launch procedures, but they were nevertheless shown at a 2014 military parade in a gesture interpreted as a diplomatic warning to Iran and the United States, who were involved in nuclear negotiations at the time. Vehicles associated with more-advanced missiles were also spotted in that display.
On January 23, the Washington Post reported that a new installation in the Saudi desert was in fact a facility for constructing more-capable solid-fuel ballistic missiles, the first such factory in the kingdom. The story pinpointed the facility's location as al-Watah, an existing missile site southwest of Riyadh.
U.S. officials have probably known about these links for some time, but the growing public revelations will likely cause great concern because they suggest that a feared nuclear arms race in the Middle East is no longer just a distant possibility to be deterred, but a process that has already begun.
Diplomatic efforts to stop this proliferation will now have to take place in the glare of global media attention. According to the Washington Post, the Saudi missile factory may not yet be operational, but the window for diplomacy will not stay open for much longer.
By Simon Henderson, The Washington Institute