Israel Kills Top Palestinian Islamic Jihad Militant in Gaza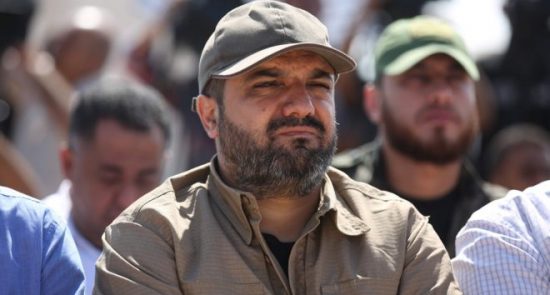 An Israeli air strike has killed a senior commander of the militant group Palestinian Islamic Jihad in Gaza.
Ariana News Agency-
Baha Abu al-Ata died along with his wife when a missile hit their home, the group said. Four of their children and a neighbour were reportedly injured.
Israel's prime minister said Abu al-Ata was a "ticking bomb" who was planning to carry out attacks on the country.
At least 150 rockets have been fired at Israel from Gaza since the killing, which PIJ has vowed to avenge.
Seventeen Israelis have been lightly wounded in rocket attacks across the south, according to the Barzilai Medical Center in the city of Ashkelon.
Medics said an eight-year-old girl was also in a serious condition after collapsing as her family rushed towards a bomb shelter when an air raid siren sounded in Holon, south of Tel Aviv.
Around the same time as the attack on Abu al-Ata, two people were killed and 10 injured in an Israeli air strike on the home of another Palestinian Islamic Jihad leader in the Syrian capital, Damascus, Syria's state news agency Sana said.
Sana cited a military source as saying the PIJ leader, Akram al-Ajouri, was not harmed, but that his son was among the dead. Israel's military did not comment.