Imran Khan: US Entering War with Iran; A Grave Blunder, Pakistani Urdupoint Reported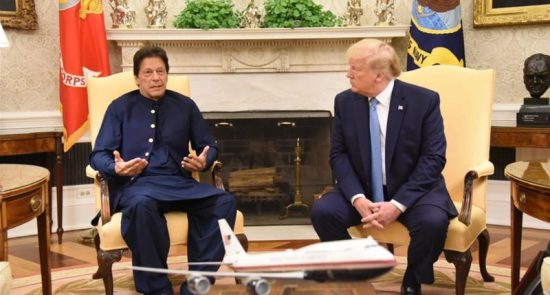 In his recent visit to Washington, Pakistan PM Imran Khan emphasized that US possible war against Iran would be a grave blunder destroying the whole region.
Ariana News Agency-
The Pakistan Prime Minister during his recent meeting with US president Donald Trump in Washington emphasized that any war against Iran will result in great loss in the region through which the Al-Qaeda will be forgotten, the Pakistani newspaper Urdupoint reported on 28th of July.
Speaking to media in Washington Imran Khan said: "I don't know how countries estimating war against Iran, or how they evaluate its consequences? The consequences will definitely worse than the Iraq war and also will badly affect Pakistan and lead to spread Terrorism."
Imran Khan also stated that Shia people have more martyrdom morale in comparison to Sunnis and the US should not fall this behind the deaf ears that every Shai acts like a grenade in all over the world.