Wallace: The Taliban came to power under the Doha agreement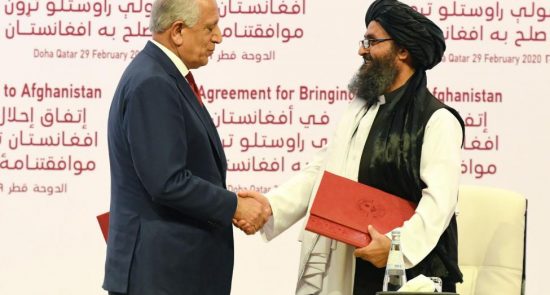 Ariana News Agency: The British Secretary of Defense gave details about the process of the Taliban movement coming to power in Afghanistan.
Speaking in parliament, British Defense Secretary Ben Wallace claimed that the Taliban came to power as a result of a secret deal they signed with the United States in 2020.
Ben Wallace added that the United States had left the Taliban free by signing a peace agreement under which US troops would leave Afghanistan. The agreement was reached at the end of US-led talks with the Taliban without the presence of the Afghan government.
In response to questions from members of the British Parliament, he said: "The Taliban movement came to power as a result of the agreement reached in 2020."
According to the British Minister of Defense, with the conclusion of this agreement, the obstacles to the Taliban gaining power, which took over after the withdrawal of American forces, were removed.
"They were disappointed with the Afghan authorities at the time," Ben Wallace said in response to why the Americans did so.