US Meets Taliban to Discuss the long-lost Peace in Afghanistan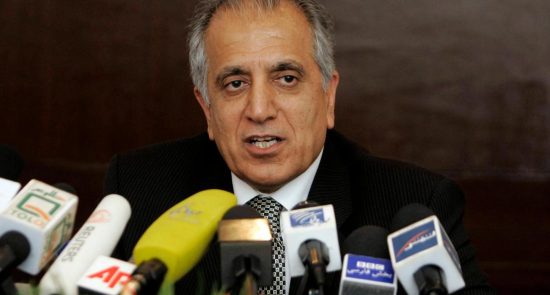 U.S. and Taliban officials were set to meet in the United Arab Emirates Monday to discuss ending the long-running war in Afghanistan.
Ariana News Agency- Zalmay Khalilzad, the U.S. special representative for Afghan reconciliation, will lead the group of U.S. negotiators in talks organized by Pakistan, Voice of America reported.
Taliban spokesman Zabihullah Mujahid confirmed the meeting, and said representatives from Pakistan and Saudi Arabia would attend.
U.S. officials have not yet specified that Khalilzad would travel to the meeting. The State Department said he would meet "with all interested parties" in the conflict.
The war has been running since 2001, initiated by the Sept. 11 attacks. Some 15,000 U.S. troops remain in the country is what is now America's longest-running war. More than 2,400 U.S. military personnel have been killed in the conflict, which officials say costs the United States about $45 billion per year. The U.S.-supported Afghan government has control of about 65 percent of the country.
Over the last 17 years, the Taliban has attracted fighters regionally to replenish its numbers. One senior Afghan Taliban commander has said the group has 2,000 to 3,000 non-Afghan fighters from China, Tajikistan, Uzbekistan, Chechnya, Tunisia, Yemen, Saudi Arabia and Iraq.
Pakistan Prime Minister Imran Khan, who helped broker the meeting, said Friday he believes Afghanistan would benefit from peace, in terms of security and economic stability.