The Direct Role Pakistan Plays in Expanding Afghanistan's Security Crises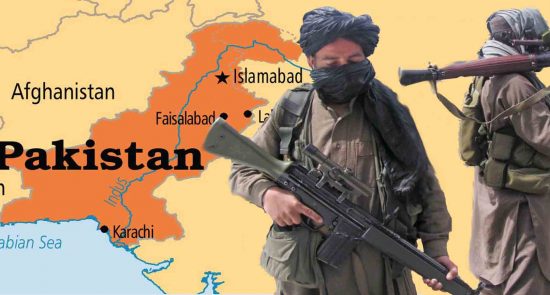 What Pakistan ambassador to Afghanistan recently stated, clearly shows that his country plays a key role not only in Afghanistan but also in other central Asian countries' security issues.

Ariana News Agency-
As recently Indian officials have condemned Islamabad's involvement in terrorist attack in Kashmir, the Pakistani officials reacted threatening Afghanistan peace talks process.
At the terrorists operating in Kashmir valley February 18, 2019 at least 60 Jaish-e-Mohammad (JeM) of Indian Army were dead and injured.
The operation led to India-Pakistan serious tension in which almost all of the Indian senior officials condemned Pakistan of supporting terrorist activities and warned Islamabad of getting revenge of Indian militants in the attack.
While the Pakistani officials Rejected any allegations toward the terrorism support, the Pakistan ambassador's recent statements entered two countries' tension into a new era.
What Pakistan Ambassador to Afghanistan stated in his statements?
Zahid Nasrollah Khan the ambassador of Pakistan to Kabul threatened that any violence against Pakistan from India will undoubtedly negatively affect the Afghanistan peace talks process.
The Pakistani officials formerly claimed that they have arranged the fifth round of US-Taliban Peace talks in Qatar and Imran Khan considered this as facilitating the process.
Pakistan has Control over the Taliban
Almost every experts of Afghanistan crisis believe that Pakistan has Taliban group under its control and the group has turned into a strategist tool for Pakistani politicians.
Even the American negotiation team has pointed out to Pakistan's could have a leading role in Afghanistan peace process.
In recent decades, Pakistan have trained and supported Wahhabi extremist terrorist groups to advance its goals in the region.
Today, Indian warplanes bombed targets inside Pakistan for the first time since the now nuclear-armed rivals were at war in 1971, hitting what Indian officials described as a terrorist training camp after a Kashmiri militant killed 40 Indian paramilitary police officers.