Return of the Taliban style punishments in Afghanistan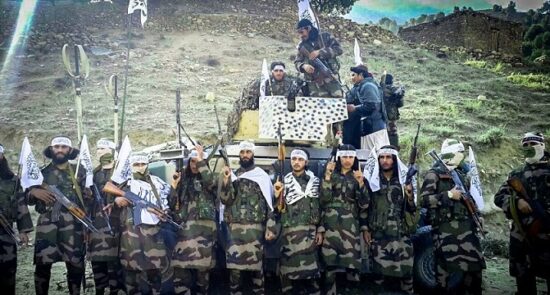 Ariana News Agency: Despite the Taliban announcing a change from the past, one of the group's leaders claimed that it would once again carry out severe punishments in Afghanistan.
A Taliban leader has warned the world against any confrontation with Afghanistan's new rulers, saying the group will implement previous types of punishments, including executions and amputations, but not in public.
Noureddine Torabi, who was the Minister of Justice in the former Afghan government, denied the anger of the general public over the executions carried out by the Taliban in the past and warned the world against confronting the new rulers of Afghanistan.
After the Taliban took control of Kabul, despite the group's use of modern tools such as mobile phones, the Afghan people and the international community are watching the Taliban to see if the group will re-enforce its strict rules of the past or change their nature. has done.
"Everyone criticizes us for executing punishment in stadiums," the Taliban leader said of the criticism. "But we have never talked about their laws and punishments."
"The Taliban will not allow anyone to tell them what the rules should be," Torabi said, adding that we base our laws on Sharia law.
In the past, the Taliban used to punish by amputations for robbery.
Regarding the punishment of amputation, Torabi said: "This measure is necessary to establish security and will be implemented to prevent crime, and the cabinet is considering whether the sentence will be carried out in public and in this case a specific policy will be formulated." .
The Taliban are now punishing criminals by painting their faces black and making them walk in the city and they call this to be necessary.
Torabi heads the group's prisons under the Taliban interim government and has been blacklisted by the group along with several other senior members of the group.
"The Taliban has changed from the past and allowed the use of television, mobile phones and taking photos and videos of people, and we will use the media to convey our message to the people," the senior Taliban member said.
Senior Taliban officials have not yet commented.