Taliban: The US is perusing more military presence in the region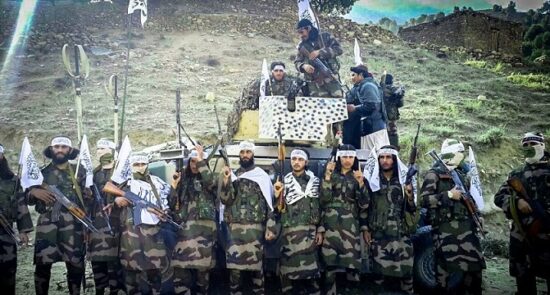 Ariana News Agency: Taliban issued a statement saying that while US forces were exiting Afghanistan, they were not exiting the region and were likely to be present in the neighbouring countries.
US will maintain its presence in the region by increasing the number of its forces in the neighbouring countries such as Pakistan, this will result in more clashes and bloodshed.
Also mentioned in this statement: 'The Doha agreement has been violated many times by the US, and this will lead to more brutality'
Taliban says US will continue its surveillance by using Pakistan's airspace and soil. This means US will continue to remain in the two bases of Shindand and Bagram in Afghanistan.
Taliban states: If such a situation happens Taliban shall continue to fight as before.
Taliban has told Pakistan not to facilitate US forces occupation in Afghanistan as this will be a huge mistake and will have consequences.
Last week, Shah Mahmood Qureishi, the Pakistani foreign minister said, with reference to US government's plan to continue its military presence in to region, Pakistan was in supports of on time withdrawal of US forces from Afghanistan.
Any delays in this withdrawal, may return Afghanistan to the 1990s era and can start another civil war.
Earlier a pentagon official had claimed Pakistan had granted permission to the US army to use its airspace and soil to access Afghanistan, but Pakistan foreign ministry strongly denied this in a statement.