Taliban Stands Behind the Scene of Deadly Attack At Afghan Base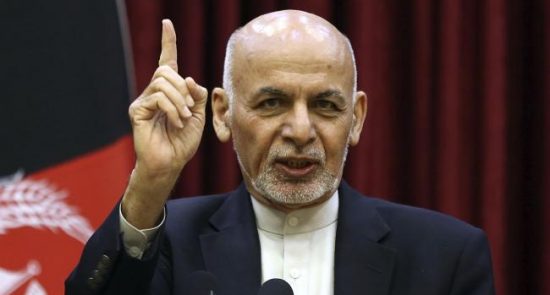 At least 17 police and army personnel were killed in an apparent insider attack at a joint military and police base, Afghanistan's Ministry of Defence said.
Ariana News Agency-
Assadullah Kakar, a provincial council member, said the Taliban carried out the attack in southern Zabul province with the assistance of Afghan police and army personnel inside the base.
No-one immediately took responsibility, with Taliban spokesman Zabihullah Mujahed merely saying he would look into the allegation.
The attack comes as the US and Nato carry out a staged withdrawal of troops after a peace deal signed last month between Washington and the Taliban. The pullout is tied to promises by the Taliban to fight terrorism, including the so-called Islamic State group's affiliate in eastern Afghanistan.
A spokesman for President Ashraf Ghani (pictured) said the "heinous" attack called into question the Taliban's commitment to the peace deal.