Violence from Cradle to Grave, A Morning of Murder in Afghanistan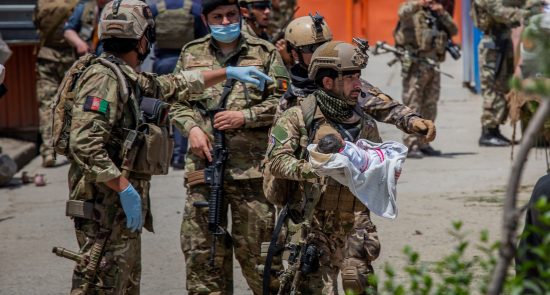 Afghans don't need a reminder that no one is safe from the country's endless war, but they got one anyway on Tuesday.
Ariana News Agency-
The morning was not yet over, but already it felt as if the very cycle of life in Afghanistan was under assault, with attacks at a maternity ward and a funeral serving as grim reminders that its people are in peril from cradle to grave.
First, three militants stormed a hospital in Kabul soon after 10 a.m. on Tuesday, shooting new mothers dead before the newborns in their arms had even seen the light outside the hospital. At least 15 people were killed inside the hospital — mothers, babies, medical workers, and one police officer.
As security forces were scrambling in Kabul, about a hundred miles to the east, in the province of Nangarhar, a suicide bomber walked into the funeral for a local police commander. As hundreds of locals queued in front of the body for the final prayer, the bomber detonated his explosives not far from the corpse.
The commander, 59, who had survived many battles and attacks, had died of a heart attack. Now his body was riddled with shrapnel, too. The explosion killed at least 25 and wounded 68 others.
Violent death here is so frequent, and so scattered, that an accurate count is an impossible task. But by dusk on Tuesday, when the reported deaths of the day from all sides had been tallied, the Afghan war had most likely taken 100 lives.