NSA Atmar, US Diplomat Discuss Elections, Peace Drive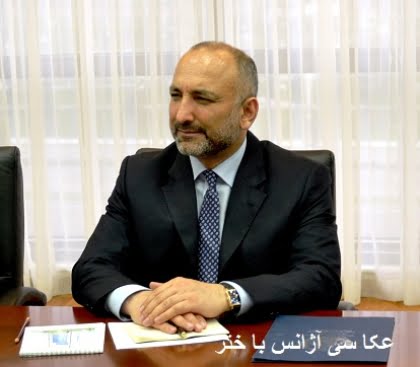 Kabul (BNA) National Security Advisor (NSA) Mohammad Hanif Atmar and U.S. Deputy Chief of Mission in Kabul have discussed a range of issues, including the Afghan peace process.

According to a statement from the National Security Council Press Office, the Wolesi Jirga and district council elections were discussed at his meeting with Annie Forzheimer late on Tuesday.
Annie reaffirmed America's continued support to Afghanistan government and people.
Pointing to importance of peace in the country, Mohammad Hanif Atmar said U.S. was Afghan government's main partner and has assisted the country in establishing peace and stability. Congratulating successful holding of Kabul Process Conference and Tashkent Meeting on Afghanistan, the US diplomat said her country was supporting Afghanistan's peace proposal to Taliban.